eCADSTAR is a modern and powerful PCB Design platform that connects PCB designers and schematic engineers with millions of internet-connected parts to use in our PCB and Schematic Editor.
Ensure your designs are manufacture ready with eCADSTAR.
Core Strengths of eCADSTAR
Ability to share designs and collaborate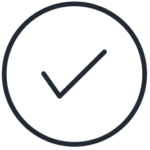 Top of the range technology in-built into all of the eCADSTAR software
Customer service that goes 'beyond engineering'
Flexibility to select the best package for you
Enhance Your Design Process with eCADSTAR
Our unique combination of proven industry experience, technological expertise, and flexibility creates best-in-class solutions designed to support an end-to-end product development process.
eCADSTAR Capabilities
Design simultaneously in 2D & 3D with the ability to check collision, clearance, and creepage in 3D
Superb interactive routing with the ability to route circuits manually or autoroute
Ability to share designs and collaborate with 3D MCAD
Instant web access to over 20+ million online parts from your preferred manufacturers
Internet Connected Library
Our digitally connected library enables immediate access to millions of ready-made library parts from industry-leading suppliers.
Select your preferred supplier and view real-time part information, including stock, pricing, and alternatives.
Your selected part can then be automatically merged with your central library and ready to use within your design.
Choose the best package for your project
eCADSTAR has 5 great bundles that are fine-tuned to help deliver a variety of design projects:
Ultimate+
Advanced 3D
Advanced HS
Base+
Engineer
'Learn more' about what we offer in each bundle and how eCADSTAR goes beyond engineering to assist your project delivery.
Schematic Editor
Multi-instanced block hierarchy for maximum time saving and design re-use
Design variation from schematic entry through to physical design
Analog SPICE simulation through the SPICE Controller, supporting the industry-proven LTspice™
Instant web part access to millions of ready-made library parts from industry-leading suppliers
PCB Editor
Native 3D and simultaneous 2D/3D design with DRC and collision real-time detection
Re-useable board blocks to maximise efficiency and design integrity
Superb interactive routing that can follow self-configured guidelines for best practices
3D creepage checks to help designs that are more densely built
Signal Integrity, Power Integrity, and IBIS-AMI analysis features
Pay For What You Want, When You Want It
We now offer new and existing customers the freedom to decide their work style to suit your design requirements and finances.
You can purchase any eCADSTAR bundle either on a subscription or perpetual license that also includes incredible 1st line technical support in your local area, 24/7 online technical support, and all the latest eCADSTAR updates such as the most recent 2023.0 release and beyond.
Try eCADSTAR for Free
Start a 30-day free trial with a full-featured evaluation license with no technical limitations. Achieve your PCB design goals today.
Request Evaluation